Is there anything better in the run-up to Christmas than enjoying mulled wine at a Christmas market? Christmas markets pop up all over the world, and people travel for miles to sample their delights. For many people, December isn't complete without a trip to an authentic Christmas market.
What is a Christmas market?
Christmas markets are open-air markets selling food, drink, gifts and seasonal products. Popular foods include sweet goods, such as stollen, and meats, such as traditional German sausages. They are usually located in city centers and attract crowds of shoppers during the lead-up to Christmas.
Christmas markets began in Germany but have spread across the globe. Also known as Christkindlmarkte, they are street markets held in the run-up to December. These festive shopping experiences date back as far as the late middle ages, so it's no wonder they are seen as an unmissable Christmas tradition.
Holiday markets around the world
If you fancy a city break in the month leading to Christmas, you might be wondering which markets are worth travelling to. A festive shopping break is a fantastic way to see the world. Whether you go on a romantic mini-break, a family trip or a weekend with the girls, holiday markets are the ideal destination.
After a weekend spent sipping mulled wines while browsing the wares in the traditional wooden stalls, you'll return home feeling cozy and in the mood for Christmas.
Keep reading to find out which festive markets are worth a visit.
1. Cologne, Germany
A German market had to take first place since Germany kick-started the whole tradition of beautiful Christmas markets. If you're looking for the best Christmas markets, you need to pay a visit to the markets of Cologne in Germany. Cologne knows how to put on a market – with gorgeous festive decorations and twinkling fairy lights as far as the eye can see.
If you're heading there with kids, visit Saint Nicholas' Village Christmas Market on the Rudolfplatz. This is ideal for families, thanks to the life-sized crib display and family atmosphere.
Another one not to miss is The House Elves' Winter Fairytale Christmas Market (Heinzels Wintermärchen) which boasts a generous helping of Christmas magic. The Cologne markets also boast an outdoor skate rink, live music and stalls selling traditional handmade gifts.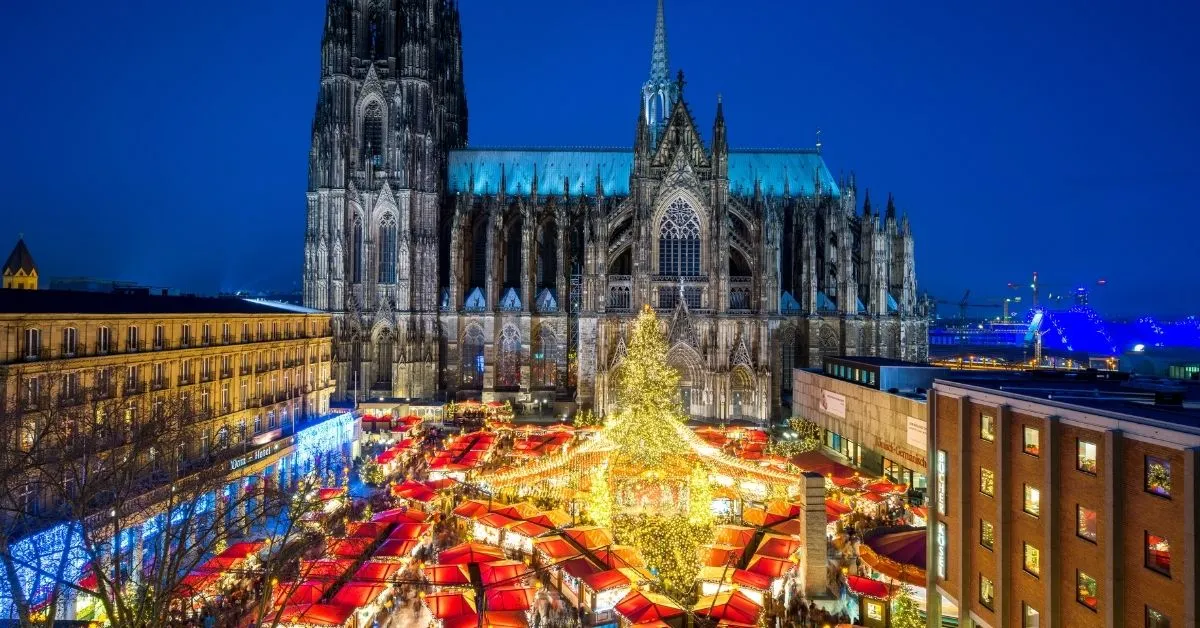 2. Vienna, Austria
If you're looking for Christmas magic, you can't go wrong with a trip to Vienna. Vienna's first Christmas market was held in 1298, so they know what they're doing when it comes to holiday markets. Nowadays, there are over 20 markets to choose from in the city, so you'll get your money's worth with a trip to Vienna.
The Viennese Dream Christmas Market in front of City Hall boasts over 150 stalls, selling everything from sausages to boozy festive drinks. This city market also features an ice rink, a brightly lit Christmas tree and a traditional nativity scene, so there's plenty in the way of Christmas magic.
Vienna hosts one of the most beautiful Christmas markets in the world. The market often features live music and international choirs, which add to the festive atmosphere.
3. New York, USA
The Bank of America Winter Village at Bryant Park in New York is inspired by its European counterparts. This open-air winter village is one of the most famous holiday markets in New York. There are 125 stalls, showcasing goods and food from around the world.
The 17,000-square-foot outdoor rink is the only free ice skating rink in New York, making it the perfect place to visit if ice skating in New York is on your bucket list.
Located in Bryant Park, the Bank of America Winter Village has a gorgeous setting featuring the Josephine Shaw Lowell Fountain, which looks spectacular frozen in the winter. The park also boasts Le Carrousel, where lucky riders might spot Santa and his elves. The market opens early, allowing Christmas lovers to get in two whole months of festive market fun before the big day.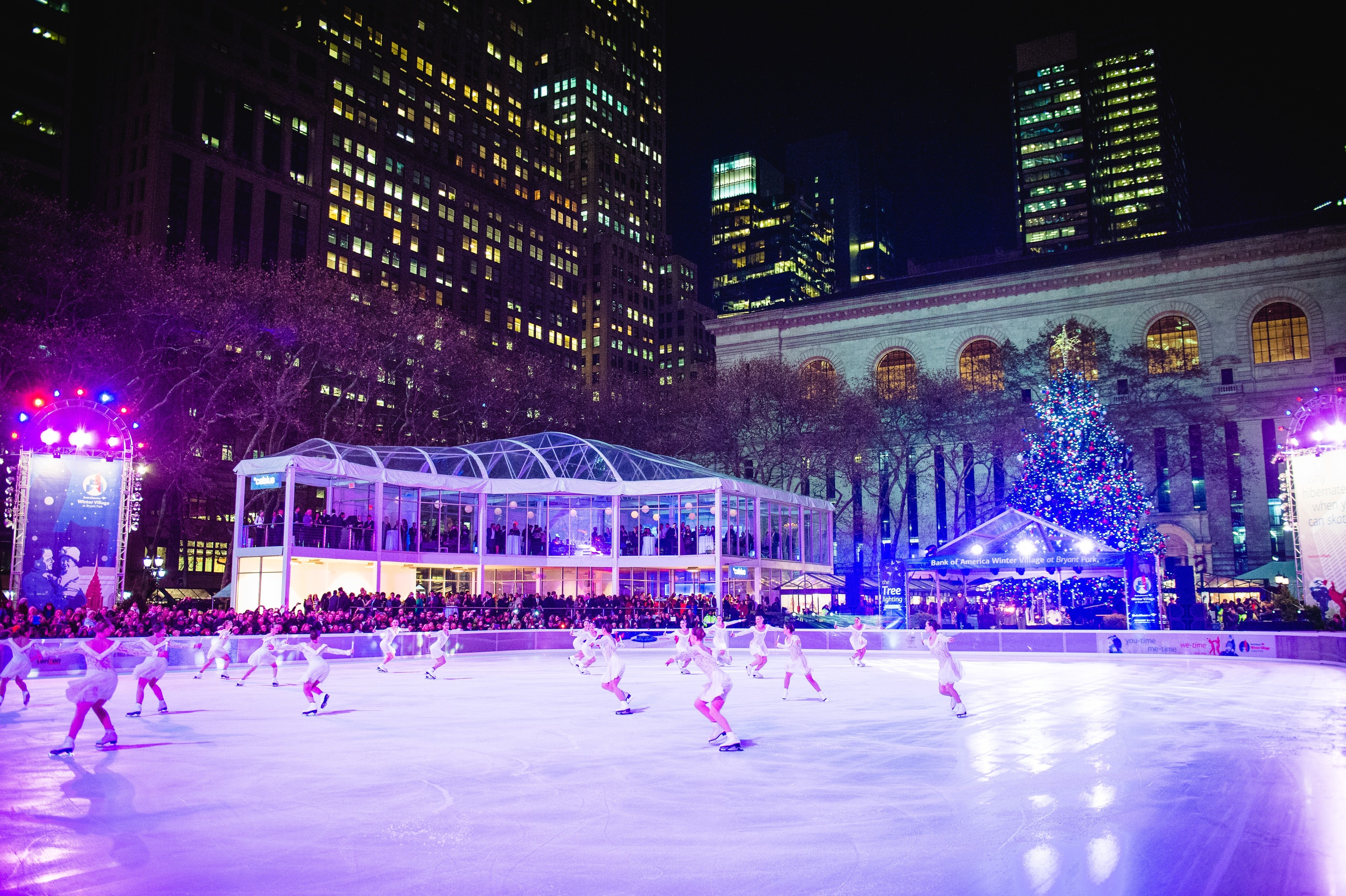 4. Hong Kong
WinterFest is a dream come true for Christmas fans. Located on Kowloon's harbourfront, WinterFest boasts magical light displays, enthusiastic carol singers and a 20-meter-high Christmas tree. Described as a spectacular Christmas Town, WinterFest is best known for its multimedia light and sound show.
The iconic towering Christmas tree is decorated with charming ornaments, garlands and sparkling lights. Even better, it's surrounded by numerous smaller Christmas trees, making WinterFest feel extra special. WinterFest prides itself on being an arts destination as well as a shopping location, so be sure to pay attention to your surroundings when you visit this festive Christmas event.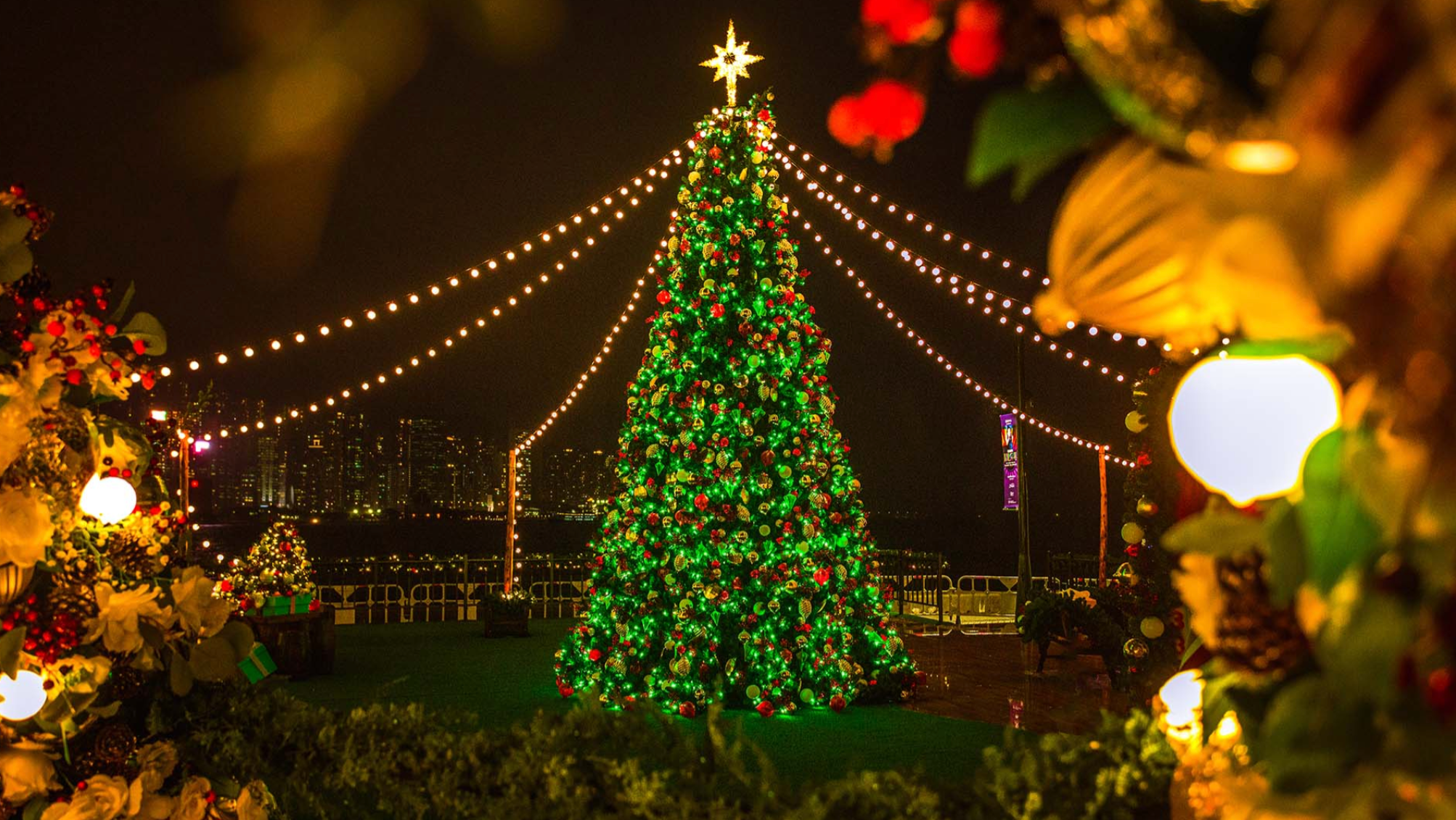 5. Zagreb, Croatia
Advent in Zagreb is an annual Christmas event not to be missed. Advent offers traditional wooden huts selling all kinds of goodies, enchanting live music and performances, and delicious food and drink. Advent fills the streets of Zagreb with Christmas spirit, leaving you warm and fuzzy inside, even when it's freezing outside.
Advent is a fantastic market to visit with children. The festival organizers have put a lot of effort into their scheduling, ensuring there are lots of things to interest young visitors. From ice skating to live performances, there's a magical atmosphere in Zagreb.
Be sure to check the schedule in advance to ensure you attend the workshops and events that your kids will love. Be sure to explore the city when you visit; it looks divine dressed up in twinkling lights.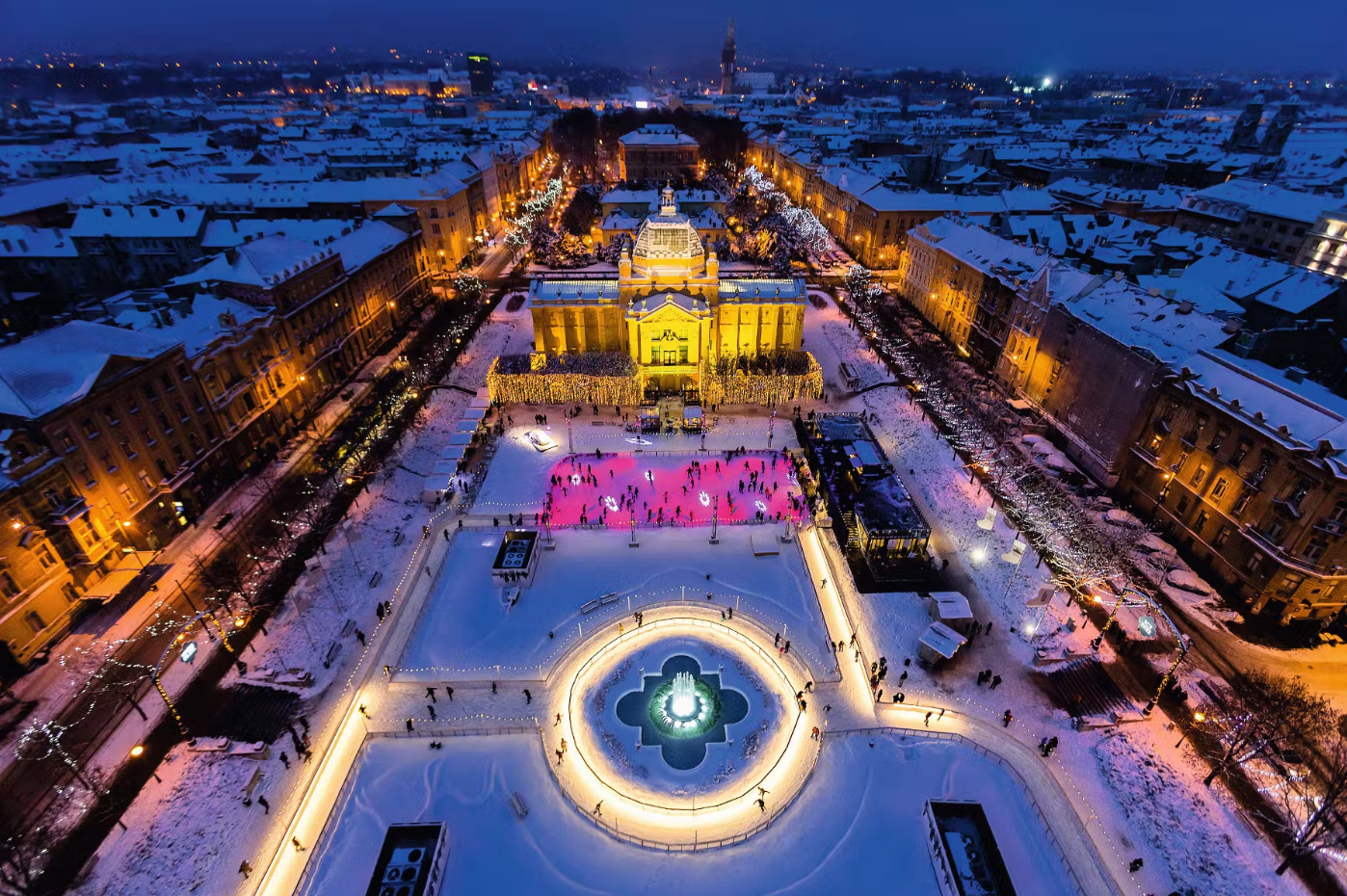 6. Toronto, Canada
Toronto's take on a Christmas market is pretty perfect. Located in Toronto's Distillery District, the cobbled streets and brick buildings make a gorgeous setting for a festive market. The markets boast a life-sized gingerbread house, traditional wooden stalls and enough fairy light to keep the magic of Christmas alive.
The stalls sell a mix of gifts including beeswax candles, wooden toys and Christmas decorations. And there are plenty of stalls to keep the foodies occupied, too.
These markets feature the best foods holiday markets have to offer – from German bratwurst to Belgian waffles. If you're visiting with kids, you'll want to take a turn on the fairground rides, including a Ferris wheel and a carousel.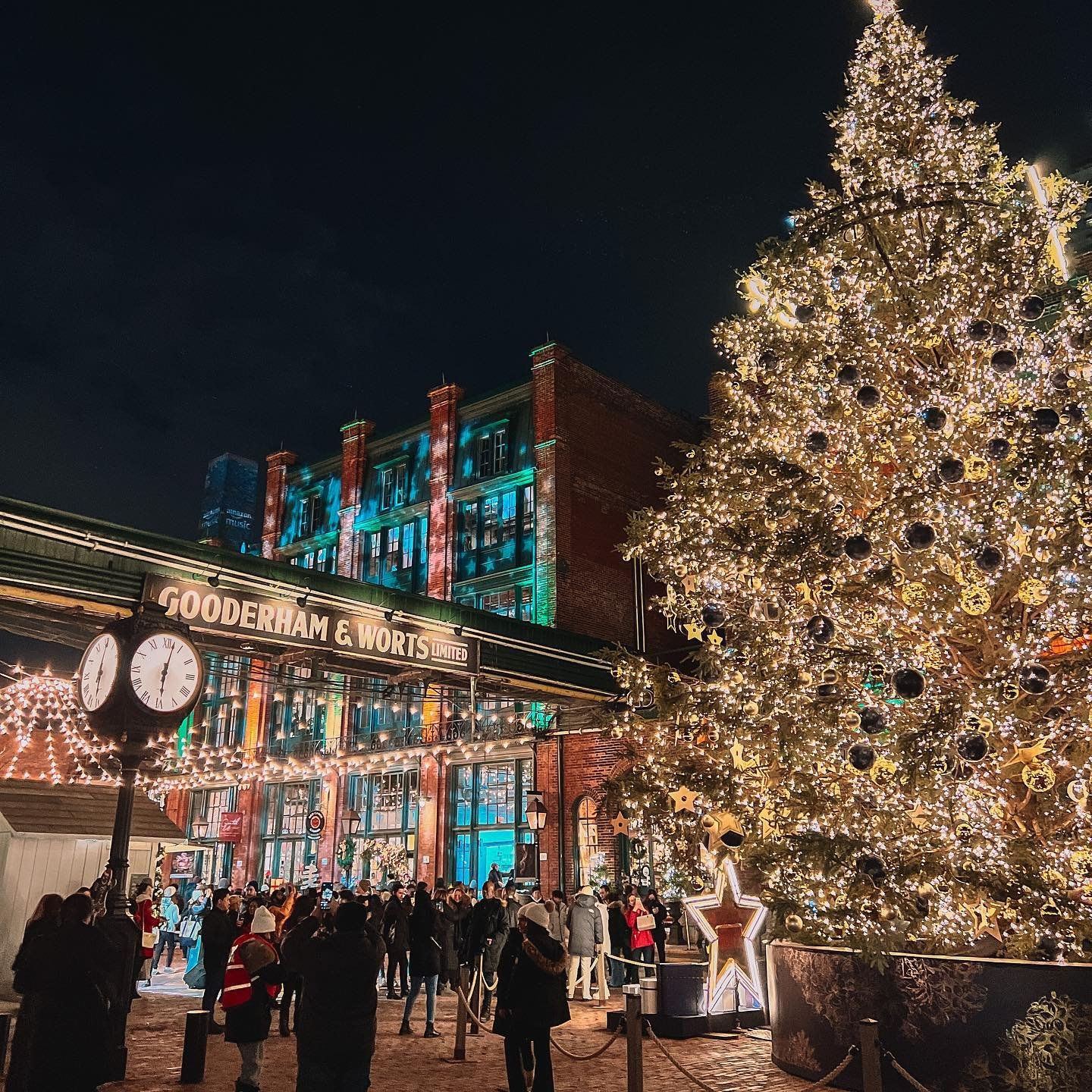 7. Brussels, Belgium
Brussels is a perfect winter break destination. The cobbled streets make the ideal setting for your Christmas shopping trip. The Brussels Winter Wonders event is a gorgeous 2km-long stretch of market chalets, bars and pop-up restaurants.
Brussels' Christmas markets boast a Ferris wheel, a merry-go-round and other fun attractions. There are always new things to see and different experiences to take part in, so why not pay a visit to Brussels this year?
The city looks magical covered in fairy lights and festive decorations. Brussels features not one but two ice-skating rinks for the festive season, and a curling track so you can try your hand at this popular winter sport.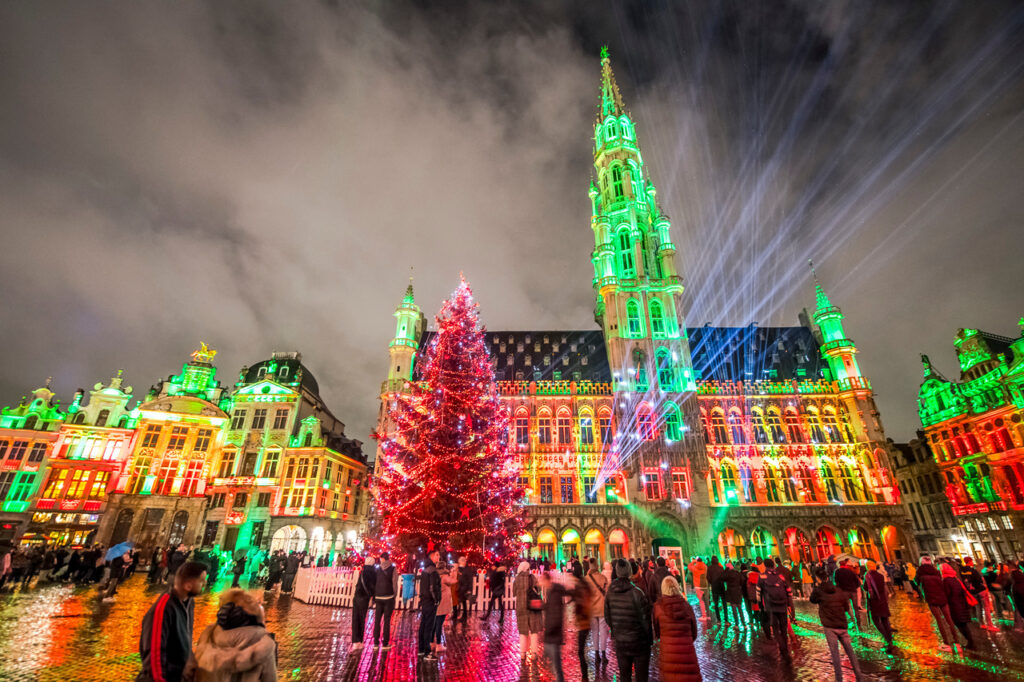 8. Sydney, Australia
If you prefer summer sunshine and warm weather, an Australian Christmas market might be one of the best Christmas markets for you. Avoid the cold, leave your winter boots at home, and soak up the gorgeous Australian summer. Sydney has a number of fantastic Christmas market, from small independent craft fairs to the Twilight Christmas markets at Carriageworks Farmers Market.
The Twilight Christmas market is the perfect place to stock up on festive treats, from Christmas puddings to delicious confectionaries. You can purchase premium quality Christmas meats and vegan alternatives, including meat-free roasts, for the big day.
You'll also have your pick of handcrafted spirits, craft beers and more, with plenty of non-alcoholic options for those stocking up for Dry January. It's not all food and drink, however, you'll find plenty of festive florals and gifts, including textiles and ceramics.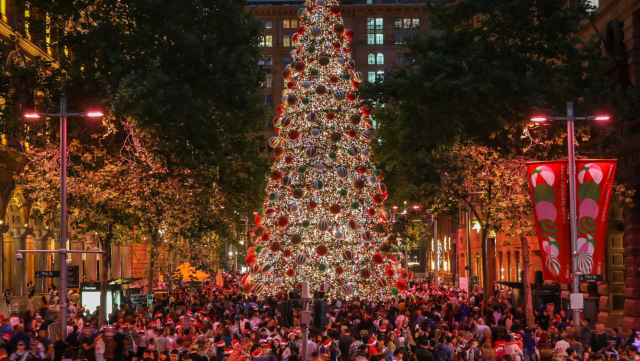 9. Birmingham, UK
Birmingham should be your first stop if you're looking for an enchanting Christmas market in the UK. This fabulous city comes into its own during the Christmas season.
You'll find plenty of mulled wine, spiced cider and hot chocolate to warm the cockles of your heart. The charming market is named after and inspired by Birmingham's twin town of Frankfurt.
Birmingham's Frankfurt market is one of the biggest and most magical Christmas markets outside of Germany and Austria. The city is decorated with twinkling Christmas lights and decorations, so you can see the city at its best.
As well as the massive Christmas tree, Birmingham boasts a big wheel and an ice-skating rink so you'll have plenty to do during your visit. You can't take a stroll through Birmingham's Christmas market without being infected with festive spirit.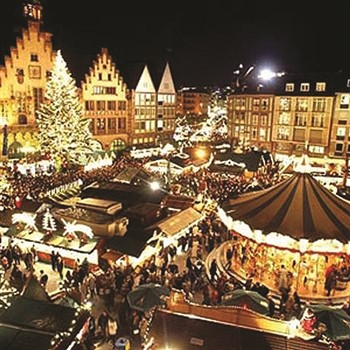 10. Krakow, Poland
Krakow's Christmas market takes place in Rynek Glowny, the biggest medieval square in Europe. Scores of wooden stalls pop up around Krakow in late November and fill the city with yuletide magic.
You can shop for handmade Christmas decorations, wooden toys, delicious sweets, tantalizing foods and plenty more. Treat yourself to a mug of mulled wine to warm you up as you wander the streets browsing all the goods on offer.
As well as attracting international sellers, Krakow's Christmas markets feature local artisans sharing their creations. Poland is famous for its hand-painted colorful glass baubles, and you'll be able to find beautiful examples on sale at the markets. If you're looking for handcrafted items, Krakow is probably one of the best Christmas markets in the world.